Big Lick Mt.
March 29, 1997
Our adventure started at Wendy's in Hamburg, PA as we paid homage to our humble beginnings at a site now closed by the EPA. Forming a caravan of Hummers and a few WHO (Wannabe Hummer Owners) members,
we paraded through several small mid-Pennsylvania towns, and invaded a local truck stop for fuel.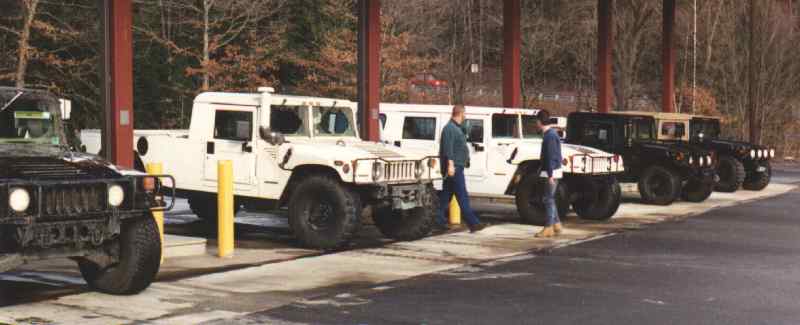 Then, it was off to Tower City to conquer Big Lick Mt. Hal (Three-Wheel) Johnson and Bill (Shop Dog) Bowman were already there scoutingand clearing trails.
The site was an abandoned mining area which consisted of huge deposits of slag and mine waste, forming mountains and moguls which were perfect for Hummer play,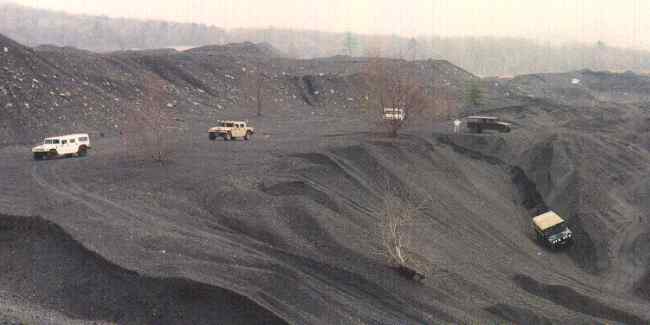 and trials which led up the mountain and a spectacular view. We established a central location around a huge machine, the purpose of which is still a mystery.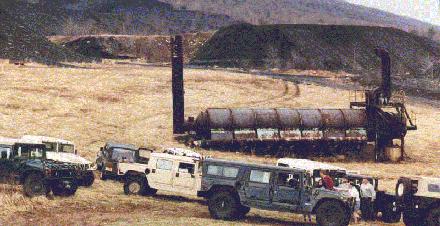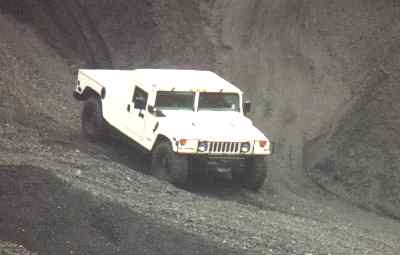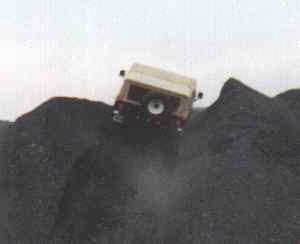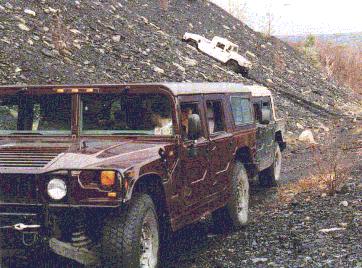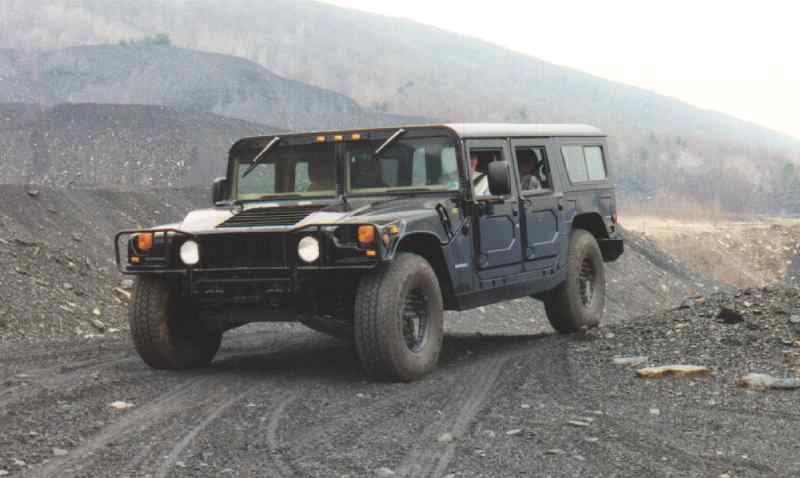 ---